The Adair County Indians made short work of Glasgow Thursday night in a home tilt at John Burr Memorial Gym, cruising to a 81-61 win thanks in large part to Chance Melton's 18 points, which moved the senior past Kevin Bridgewaters for first place on the ACHS all-time scoring list with 2,119 points.
"He did it the right way – he's never been out there just looking for his own shot," says head coach Deron Breeze. "He's played varsity for six years and only led the team in scoring once, when he was in eighth grade. I think that speaks to what kind of unselfish player he is."
Prior to the game, Melton was honored with a 2,000-point ball, recognizing a milestone he reached in December. His younger brother, junior guard Corey, was also presented with a 1,000-point ball, a benchmark he hit earlier this month.
The brothers combined for 40 points in Thursday's win.
By Wes Feese
Media Relations, Adair County Schools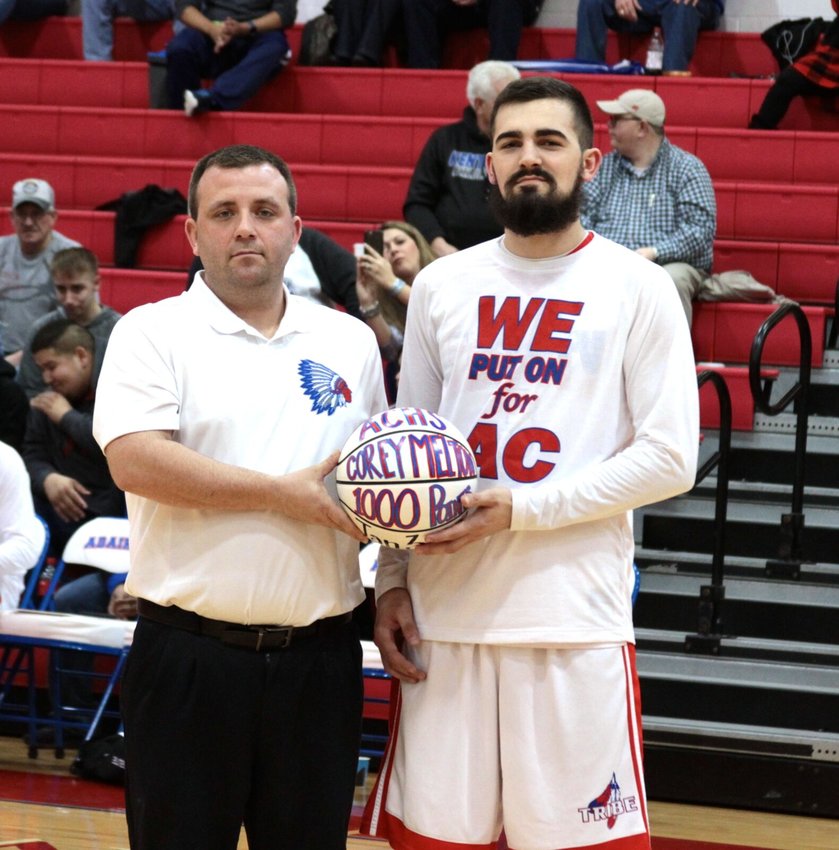 corey: Junior guard Corey Melton received his 1,000-point ball from head coach Deron Breeze before the Indians' contest with Glasgow Thursday. Melton finished the game with a team-leading 22 points.