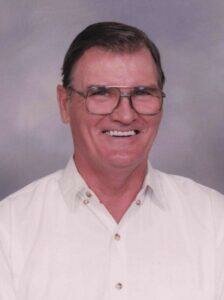 Payne Janes, 84, of Milltown, Kentucky, died Sunday, January 15, 2023 at 4:00 P.M. at Green Hill Manor Nursing Home in Greensburg.
He was born August 16, 1938, in Adair County, to the late Galeon and Sallie Keltner Janes.  In addition to his parents, he was preceded in death by a granddaughter, Tasha Bryant and the following siblings; Lewis, Johnnie, Bill, Norman and Herbert Janes, Ruth Burris, Ernestine Kemp, Freida Smith and Sue Cundiff.
Payne was attending Pierce's Chapel Baptist Church, was a mechanic, operated a wrecker service and owned and operated Janes Custom Meat Processing.
Survivors include:
His wife – Frances Stinson Janes of Milltown
Three sons – Bobby Wayne Janes of Florida, Anthony (Jodie) Janes of Columbia, Mark (Ruby) Janes  of Milltown
One brother – Ollen Janes of Milltown
Two sisters – Phyllis Stone of Columbia and Retter Bailey of Campbellsville
Seven grandchildren – Sharaya (Justin) DeSousa, Adam Janes, Brittany (Brady) Bryant, Alex Janes, Brandon Coomer, Adam (Meagan) Coomer and Meagan Coomer
Five great-grandchildren – Palmer, Grayson, Boston, Riley and Payton
Several nieces, nephews, other relatives and friends
Funeral service – Thursday, January 19, 2023 at 11:00 A.M. at Grissom-Martin Funeral Home with Bro. Cary Dunbar officiating
Burial in Tarter's Chapel Cemetery
Visitation after 4:00 P.M. Wednesday
In lieu of flowers, donations to Tarter's Chapel Cemetery Fund would be appreciated and can be left at the funeral home.
Grissom-Martin Funeral Home in charge of arrangements.