Innovators, entrepreneurs, business leaders and elected officials from across the state gathered in Pikeville on Monday for the 3rd annual SOAR Innovation Summit, which focused on areas such as leadership development and broadband expansion.
U.S. Congressman Harold "Hal" Rogers, (KY-05), and Governor Matt Bevin were among the speakers at the event which attracted over 1,000 attendees and featured an innovation showcase with more than 140 innovators.
"They say that necessity is the mother of invention. Well, we are here to invent," said Congressman Rogers. "Less than 4,000 coal miners are now employed in eastern Kentucky, so the need for innovation has never been greater. SOAR gives us a chance at this crossroads in time to redouble our efforts and inspire new opportunities for job creation and a better way of life."
The Center for Rural Development was among the exhibitors at the summit. The Center is partnering with the Commonwealth on the KentuckyWired project, which will bring high speed, high capacity broadband Internet to Eastern Kentucky.
"Improving the access and affordability of broadband service will have the greatest impact in Eastern Kentucky," said Lonnie Lawson, President and CEO of The Center. "The SOAR summit allowed a lot of the key players in Kentucky's broadband expansion to come together and share ideas."
The Center also showcased the Displaced Coal Miner Training Program (DCMT), which provides free job training to former coal employees from qualifying counties. The DCMT program allows former coal workers to receive training and education for jobs outside the coal industry.
Areas of innovation included regional food systems, industrial development, Kentucky's Appalachia: Becoming a Destination, Entrepreneurship in the Digital Economy, Energy and Natural Resources, Broadband Expansion, Healthy Communities, and 21st Century Skills and Leadership Development.
SOAR counties include Adair, Bath, Bell, Boyd, Breathitt, Carter, Casey, Clark, Clay, Clinton, Cumberland, Edmonson, Elliott, Estill, Fleming, Floyd, Garrard, Green, Greenup, Harlan, Hart, Jackson, Johnson, Knott, Knox, Laurel, Lawrence, Lee, Leslie, Letcher, Lewis, Lincoln, McCreary, Madison, Magoffin, Martin, Menifee, Metcalfe, Monroe, Montgomery, Morgan, Nicholas, Owsley, Perry, Pike, Powell, Pulaski, Robertson, Rockcastle, Rowan, Russell, Wayne, Whitley, and Wolfe.
For more information on The Center's programs, visit www.centertech.com.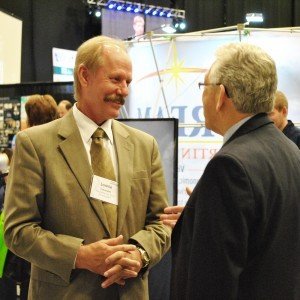 .S. Congressman Harold "Hal" Rogers, (KY-05), and Governor Matt Bevin were among the speakers at the 2016 SOAR Innovation Summit, which attracted over 1,000 attendees and more than 140 innovators.[/caption]